Medium velocity water spray nozzle has an external deflector, which discharges water in a directional cone shaped pattern of small droplet size. The water is uniformly distributed over the surface to be protected.

The nozzle is used in deluge water spray system for special hazard fire protection application.

As the design and intent of specific water spray system may vary considerably, a MV nozzle is made available in several combinations of orifice sizes and spray angles.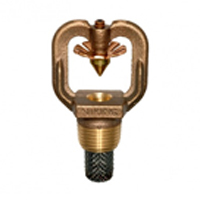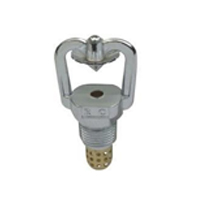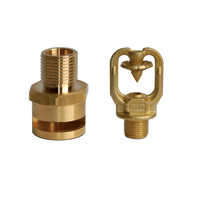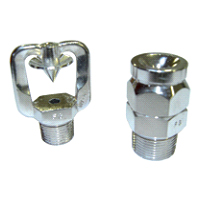 MAXIMUM WORKING PRESSURE
:
12 Bar (175 PSI)
EFFECTIVE WORKING PRESSURE
:
1.4 to 3.5 Bar (20 - 50 PSI)
END CONNECTION
:
½" BSPT, (½" NPT OPTIONAL)

INCLUDED WATER SPRAY ANGLE FOR EACH K-FACTOR
:
140°, 120°, 110°, 100°, 90°, 80° & 65°
ORIFICE SIZE AND MM (INCH) METRIC (US)
:

K-FACTOR

:
K18
K22
K30
K35
K41


K51
K64
K79
K91
K102
FINISH
:

Natural Brass finish,

Chrome plated Brass,

Electroless Nickel plated,

Epoxy powder coated

APPROVALS
:
UL Listed
Strainer
:
Option Available