Foam Sprinkler Heads are available in both aspirating and non-aspirating versions. Aspirated sprinkler heads are required for protein and fluoroprotein foams in deluge systems. Non-aspirated heads with AFFF agents are more economical and can be used in either open deluge or closed-head sprinkler systems.

The Foam-Water Sprinklers are used in the deluge foam system to protect the risk where foam is required to be applied from overhead sprinklers and is to be followed with plain water in a standard sprinkler pattern.

Foam Water Sprinklers protect the loading and unloading area in the event of a spill fire with low expansion foam systems.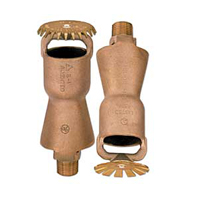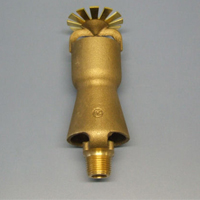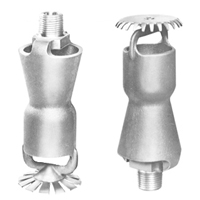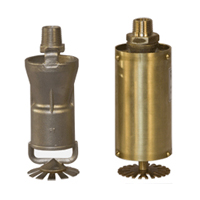 | | | |
| --- | --- | --- |
| MOUNTING | : | Pendant |
| MAXIMUM WORKING PRESSURE | : | 12 Bar (175 PSI) |
| OPERATING PRESSURE | : | 2.1 - 4.2 bar (30 - 60 PSI) |
| END CONNECTION | : | ½" BSPT, (½" NPT OPTIONAL) |
| INCLUDED WATER SPRAY ANGLE FOR EACH K-FACTOR | : | 140°, 120°, 110°, 100°, 90°, 80° & 65° |
| ORIFICE SIZE AND MM (INCH) METRIC (US) | | |
| K-FACTOR | : | K42 |
| FINISH | : | Natural |